I've long known that the historic preservationists in the broadcast industry hang out at station transmitters. These are places few people visit. They are usually smallish, squat buildings made more so by the soaring broadcast tower or towers that loom nearby. There is usually a lone transmitter engineer, and it is usually a guy, whose lonely job is keeping the station on the air.
Since December 7, 1941 marks the attack on Pearl Harbor that dragged the U.S into World War Two, it seems appropriate to remember the engineers at KIRO radio in Seattle and the accident of history that allows us today to better understand that conflict on a day to day and literally blow by blow basis.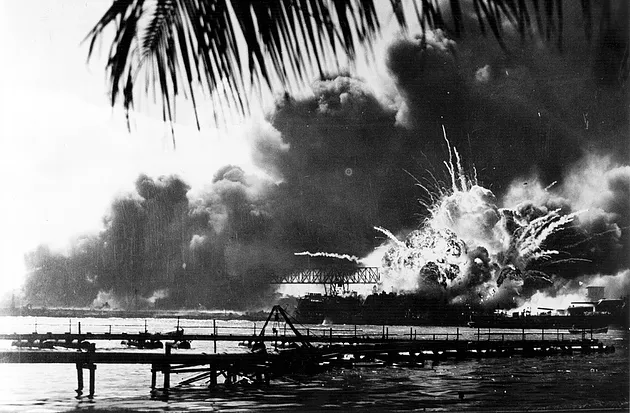 More than 70 years ago, the KIRO engineers didn't know it, but they helped create a nearly complete audio archive of CBS radio news broadcasts throughout the war and they did it by violating the station's contract with CBS! The story was told this fall during the first-ever Radio Preservation Task Force Conference at the Library of Congress.
Here's what happened.
Since CBS's newscasts, including the famed London broadcasts  done by Edward R. Murrow,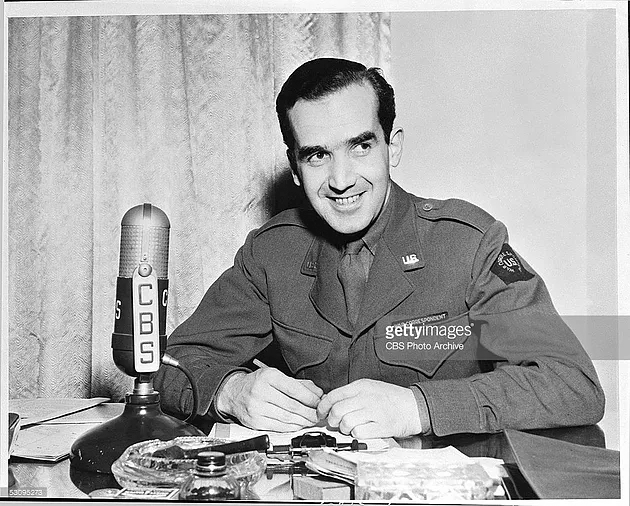 were aimed at East Coast time zones, they weren't convenient for Seattle based KIRO's audiences to hear, so the engineers (with the blessing of station management) recorded the broadcasts on 16 inch lacquer or acetate discs for play at a different time. It was the first example of "time shifting" programming in broadcasting. Here's an example of a 12 inch acetate disc.
The big discs can't be used a second time but instead of trashing them, the engineers tucked them away in boxes and…no surprise… moved them out to the KIRO transmitter where they stayed for years. Funny how a station's transmitter tends to also act as its attic!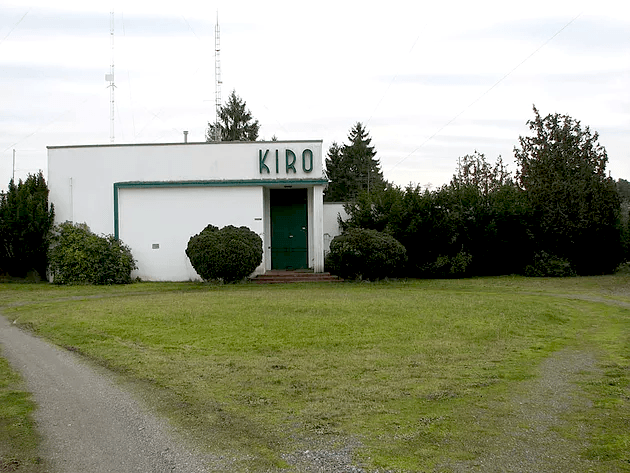 The discs were "discovered" by Milo Ryan, a U of Washington professor in the 1950's and realizing the gold mine of historic treasure contained on the discs, wisely moved them to the National Archives in Maryland. Few people know about the Milo Ryan Phonoarchive but the story was picked up by RadioWorld magazine and Seattle based media because of the recent conference.
Here's the link to the archives on SoundCloud.
God bless the KIRO tower and transmitter engineers for being "accidental archivists" and allowing the voices of the past to live again. It's a situation seen at other stations where engineers have squirreled away discs and tapes knowing they are the only tangible evidence of the ethereal nature of broadcasting. Today though, with changing technology, we're in a race to save the voices but that's another topic for another time!
Know of a Upper Midwest "Phonoarchive" or have old reel to reel tapes or discs let me know! mnbroadcasthistory@gmail.com!